The software developed by Be Informed has been deposited through Software Borg to the IT-notary. The certificate guarantees Be Informed's software will remain continuously usable by users.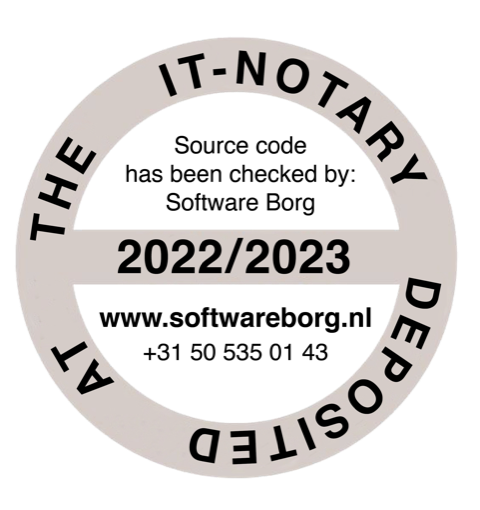 The Be Informed platform lays the foundation for automated processes and decision making. The software has been part of the Software Borg System since 2015. The Software Borg Foundation has been offering services and products in the area of software escrow in collaboration with the IT-notary for over twenty years. The deposit, which is certified, is only possible in case the software meets numerous quality conditions and is therefore a valuable quality mark.

For you as a customer of Be Informed the added value lies in the fact that, by entering into an escrow user agreement with Software Borg, the right to the source code of the software can be obtained. With this right, the continuity of the use of your software is guaranteed, because your organization can use the source code in the event of a calamity.
From years of experience we know exactly how to help you with your digital development. Together with our partners, we have created solutions in different domains for our customers around the world.
Connect systems,
technologies & processes
All systems are valuable; legacy is there because it works right? These older systems are stable and contain useful data needed to maintain your business. Time to wrap it all up and bring every piece of information together – without the need for a 'boil the ocean project'.